New Hope Kids
Experience safe, age-appropriate environments where your children, Pre-K through 4th Grade, will learn about Jesus in a creative and relevant way.
Come, connect with us and experience our programs firsthand.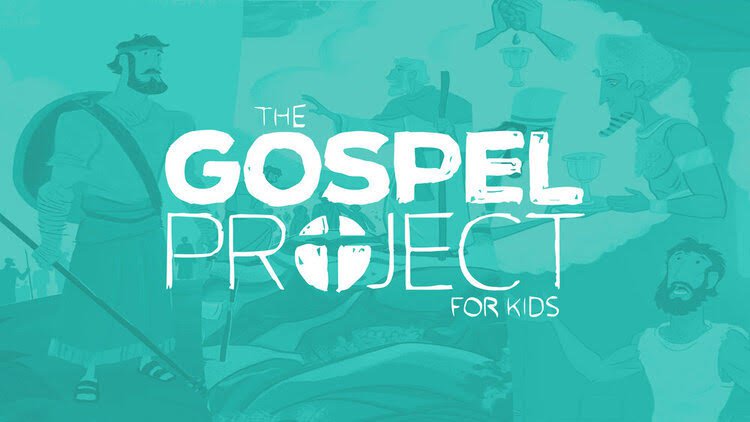 New Hope Kids Church - Sundays at 10am
New Hope Kids Church uses The Gospel Project for Kids curriculum. A Christ-centered Bible study resource that helps Pre-K through 4th Graders dive into the big story of the Bible -- God's plan to rescue His people through His Son, Jesus Christ. Each week, these stories come to life through video, music, activities, and more!
Visiting for the first time?
What to Expect
Our greeters will show you to the kids' check-in area where one of the Kids' Min staff will meet you. After checking your child(ren) into our system, one of our volunteers will lead your child to their age-appropriate area.
Grab a latte at our Cafe Connections espresso stand and head to the sanctuary for the worship service. If you have a K-6th grader with you, be sure to have them pick up a Kids' Activity Clipboard on the way in!
Information for Check-In
Upon checking in for the first time, we will ask for the following personal information (NOTE: We value your privacy and will not share this information with anyone):
Parent/guardian name(s)
Child's name
Child's birth date
Home address
Phone number
Email address
Any special instructions (allergies, special needs) for your children
Plan a Visit
We understand that trying a new church can be intimidating. And trying a new church with kids in tow can be overwhelming and nerve wracking!
Let us help.
By answering your questions, addressing any concerns, and if desired, providing a tour of our kids' areas ahead of your first Sunday visit, we can help your time at New Hope to be a great experience for the whole family. CONTACT US to plan a visit with our Kids' Min staff now!
FAQs
If my child needs me during the service, how will I know? In the event that we need to contact you during the service, we will send you a text, or one of our Kids' Ministries staff members will come and find you in the sanctuary.
What is the procedure for picking up my child after the service? After the service is complete, return to your child's room and show your tag (issued at check-in) in order for your child to be released back to you.
Is there a way to be a part of the service but not in the big sanctuary -- it's overwhelming for my 6 year old? Yes! We have a cozy Family Room that is separate yet overlooks the sanctuary so you can still participate in the entire service.
I am a nursing mom. Do you have anywhere private for me to nurse my baby? Absolutely. Adjoining our Infant Nursery (InN), we have a room set up solely for your use and comfort.